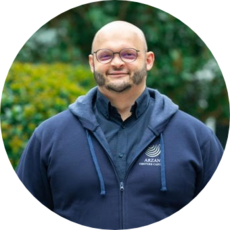 Eyad M. Albayouk
Principal
Prior to joining Arzan VC, Eyad was a Portfolio Manager at Sanabil Investments, investing in private equity, venture capital, and real assets. Eyad previously served on the Board of Directors of Virgin Mobile KSA, a Sanabil portfolio company.
In parallel to his role with Arzan VC, Eyad also currently serves as General Manager at AlwanMed, a pharmaceutical and medical supplies distribution business in KSA. The company is a fully staffed SME headquartered in Riyadh, KSA with offices in Jeddah. Eyad began his professional career working for Ernst & Young's audit team in Riyadh.
He completed an MBA from the University of Oxford, a Master of Accounting from the University of Southern California (USC), and a dual BSc in Accounting and Finance from USC.